This is a website where Black/African Descent students, faculty, staff and alumni can come to learn about resources at UIC specifically targeted to meet their needs. Although UIC has a plethora of resources, finding them can be a challenge.  This website aims to eliminate that challenge by creating a 'one stop shop' with links to dedicated resources, highlights of Black Excellence, upcoming events and more.
Data and Reports on the UIC African American Community Heading link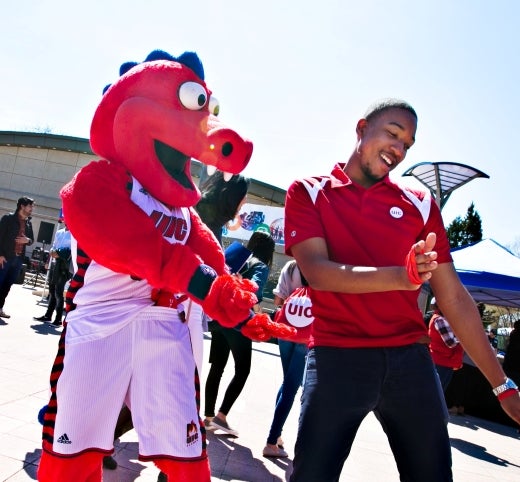 The Chancellor's Committee on the Status of Blacks (CCSB) is an advisory body dedicated to promoting the academic, professional, cultural and social welfare of the Black community as well as providing leadership on the history, needs and resources of said population at the University of Illinois at Chicago. To do this, the various subcommittees of the CCSB focus on a variety of facets of UIC life such as representation, climate, policies, services, and practices that affect Black faculty, staff and students. The CCSB makes recommendations to the chancellor addressing these issues as well as developing, initiating and managing programs that further address the comprehensive concerns of the Black community. The CCSB is enthusiastic about working collaboratively with diverse communities on campus and building relationships with off-campus Black community organizations in order to help develop and maintain a supportive environment for all members of the university's diverse population.
Learn More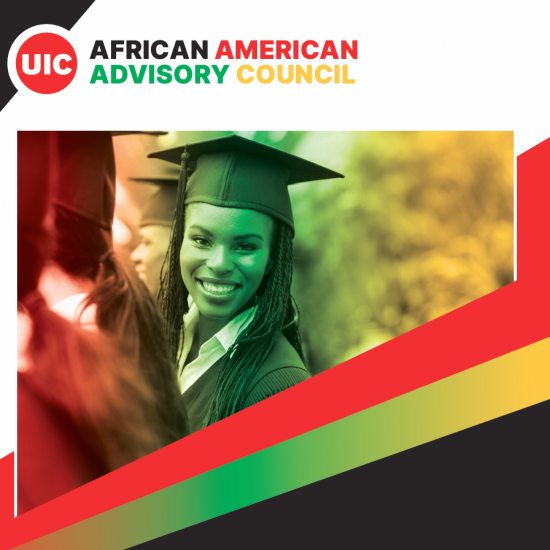 The UIC African American Advisory Council was established in 2014 to act as a key advisor to the University to ensure the necessary access, achievement, inclusion, and engagement of African Americans in all sectors of the UIC community; foster communication and networking among UIC African American students, alumni, faculty, and staff; develop policies and practices that will positively impact the African American experience at UIC; and steward opportunities that lead to sustained and mutually beneficial community engagement and partnerships.
Learn More